About Prodevans
Prodevans is a leading technology solution provider specialising in end-to-end DevOPs offerings that streamline and automate IT delivery. We specialise in the entire spectre of Cloud Solutions from IaaS, PaaS to StaaS. We strive to offer solutions that are time driven & efficient with a stringent focus on ROI
Our Stall
Prodevans MLaaS on PaaS at Red Hat Forum Prodevans Facial Recognition Intelligent application will be deployed at the registration. Interested candidates will provide their details. While doing so, the application using three cameras, will capture the face image grabs as the input which will spin the Machine Learning Algorithm in the background

During exit, the application will identify the person and flash their details on the screen as soon as it captures the image grab of their faces.
Prodevans Machine Learning-as-a-Service platform, iVenturaTM
The Data Detective, deployed on RedHat OpenShift makes is easy for developers to consume Machine Learning components. It will encourage and will make it easier for developers to build intelligent applications on Red Hat OpenShift. The Prodevans stall at the forum will facilitate discussions and disseminate best practices for deploying Machine Learning applications and workloads on Red Hat OpenShift..

The key to happiness is having dreams.
The key to success is making them come true.
Congratulation Prodevans Team .


Memories REDHAT FORUM
RedHat Forum Overview
OVERVIEW
IDEAS WORTH EXPLORING
Come with questions. Leave with ideas.
EVENT INFORMATION
Date: 4th October, 2018
Time: 8:00am - 5:00pm
Location: Conrad, Bengaluru 25/3, Kensington Rd, Someshwarpura, Ulsoor, Bengaluru, Karnataka 560008.
If you have any questions, send us an email.
contact.pdcloudex@gmail.com

Open source is collaborative curiosity. It's about a culture with a desire to connect and the technologies to do it. Yet what draws our attention isn't the technology alone; it's what we can do with it. It gives us the platform for imagination, a focal point to collectively push for new possibilities.

Automation, AI, machine learning--these are a gift we gave ourselves, the luxury of reclaimed time to wonder. To ask not only "What if?" but also "What for?" and "With whom?"

Red Hat Forums are the place for these questions, a gathering of the curious, an arena of ideas to reinvent what we have and to dream of what we might. So join us in Bengaluru - come with questions, leave with ideas.

Look forward to:
Keynote presentations on industry trends
Detailed technological implementation sessions
Conversational sessions with industry experts
Learning from customer references
Hands-on labs
Live demos
LATEST EVENT UPDATESt
Bolderberg, vandaag, alwéér een prachtige dag voor een toffe TeamBuilding. Meeting, training en heerlijke broodjes lunch in de pure natuur. Just Do It. https://t.co/mi93di4lvJ

#iventura… https://t.co/jlRuE7Xrc3
KickStart or NOT ... Na bijna twee jaar, eindelijk geleverd. Alle gekheid op een stokje. De Kiwano K01 :@)

#kiwano #iventura #segway @ Bos De Kluis Bolderberg https://t.co/NLQQLV6AUY
Live, Right Now:40 users at DKTE simultaneously logged in to our Machine Learning Platform- iVentura and learning Machine Learning using Python. DKTE'S Textile & Engineering Institute Ichalkaranji An Autonomous Institute #Prodevans #pdcloudex #iventura
The workshop for machine learning using Python at
DKTE started #Prodevans #pdclouex #Iventura DKTE'S Textile & Engineering Institute Ichalkaranji An Autonomous Institute.
Twitter feed video.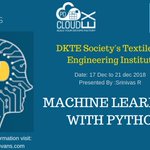 Thank you all for supporting Prodevans Team #pcloudex #iventura #prodevans
Twitter feed video.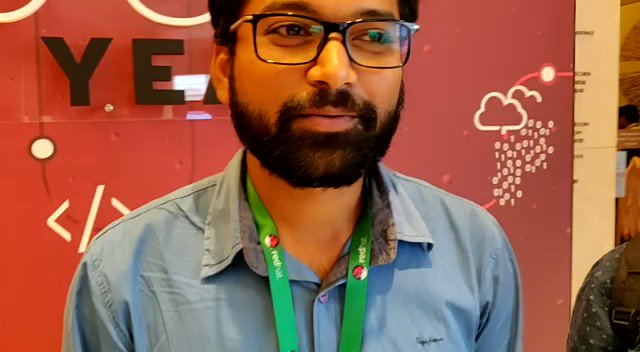 Load More...